Avengers 7? FRANK MILLER ORIGINAL SKETCH + STAN LEE SIGNED? CGC 9.8 Elektra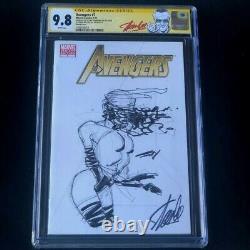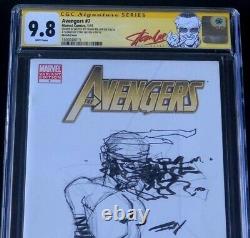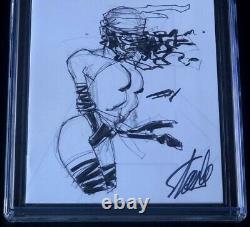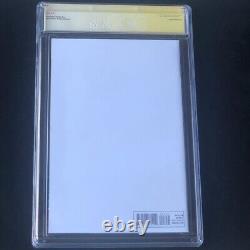 This listing is for Avengers #7 (Partial Blank Sketch Cover Variant), published by Marvel in 2011. The comic itself was rated 9.8 (Near Mint / Mint) by CGC with "White Pages".
On the plain white front cover, Frank Miller did an awesome original Elektra sketch and signed the book; it was also signed by Stan Lee. All of this was done in the presence of CGC so that there is no doubt about authenticity.
This is a special piece for the serious collector - you won't find many signature series Frank Miller sketches also signed by Stan Lee! The CGC case has the special Stan Lee CGC label, which cost extra back in the day and is no longer offered.
Please be aware that if you crack a comic out of its case for re-submission to a grading service, you are taking the risk in doing so, and we cannot be liable if you do not like how it is regraded. Broad selection & fair prices. We make every effort to disclose non-trivial damage to the holders, but minor imperfections such as light surface wear or slight inner well scuffing (present at the time of encapsulation) are common straight from CGC/CBCS/PGX. Newton Rings are also extremely common in newly slabbed CGC books (CGC tried to better protect the books by sandwiching them tighter in the cases, but as a result, a very large portion of newly slabbed books have some degree of rings).
If these are important to you, please message and we'll be happy to provide more detail on the case. For those unfamiliar with Newton Rings: This is an occasional effect produced by the inner and outer cases being in direct contact with one another. The visual effect is similar to oil on a water puddle because of the two plastics.
Ultimately it is not anything that is in direct contact with your comic, nor will it affect the comic's condition over time.

---