AVENGERS ASSEMBLE #1 CGC 9.8 SS x2 LEE, MARVEL BLACK WIDOW ULTRA RARE, MINT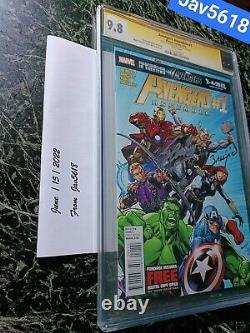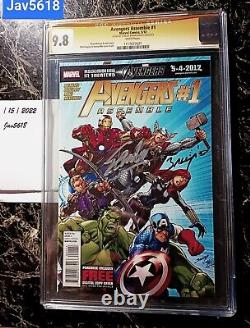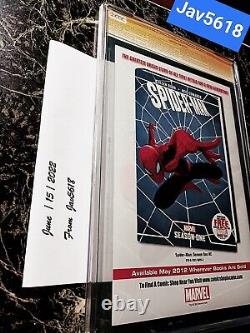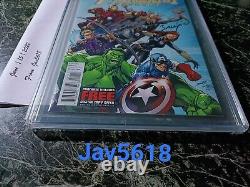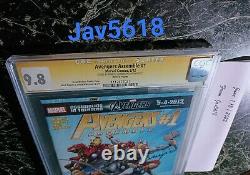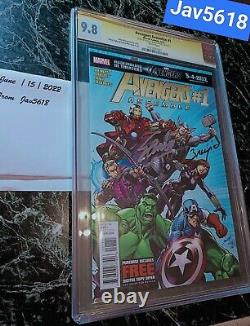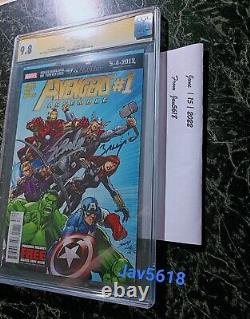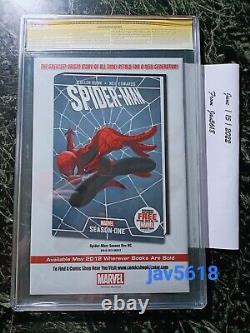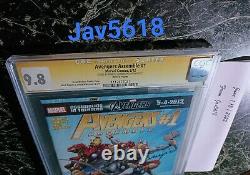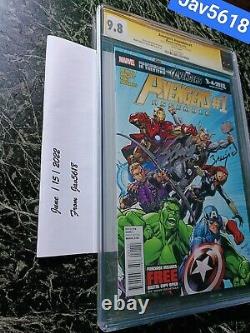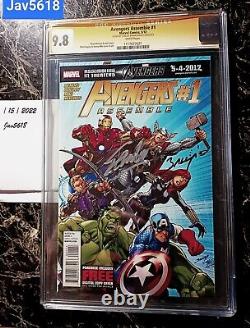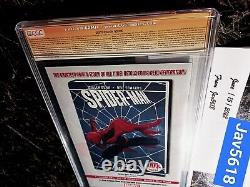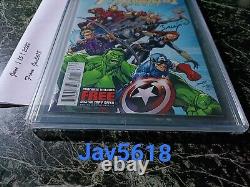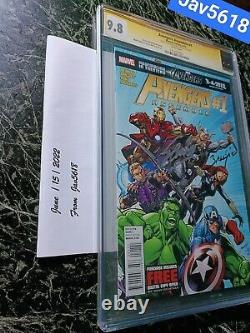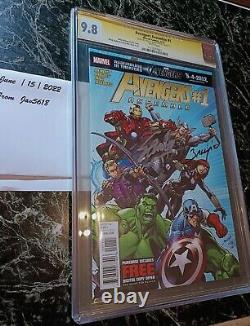 ¡¡ HERE YOU HAVE THIS! ULTRA RARE MINT, NEW PERFECT UNTOUCHED JUST THESE PICTURES AND VIDEO GALLERY STUNNING AVENGERS ASSEMBLE 1 CGC 9.8 NUMBER # 1 FIRST PRINT SS. X 2 CGC 9.8 ART COVER MARK BAGLEY AND STAN LEE (SIGNED IN SILVER BY STAN LEE RAREST) TOGETHER ULTRA RARE (SIGNATURE SERIES SS x 2) FIRST ISSUE. SIGNATURE OF STAN LEE IN SILVER COLOR ULTRA RARE. WITH THE APPEARANCE OF THE BLACK WIDOW, HULK CGC 9.8 LEE, ON THE COVER, 1 APP.
OF GENERAL WHEDON ULTRA RARE CGC 9.8 STAN LEE AND MARK BAGLEY ARTIST COVER TOGETHER ULTRA RARE SIGNED BY STAN LEE IN SILVER COLOR UNDER REQUEST IN THE CONVENTION ULTRA RARE EVEN WITH SPIDERMAN ON THE BACK COVER, AFTER EDGE OF SPIDER-VERSE CGC don, t miss it ultra rare Avengers Assemble 1 CGC 9.8 LEE and BAGLEY together!! Ultra rare with signatures series CGC 9.8 SS x 2 STAN LEE AND MARK BAGLEY ART COVER ARTIST TOGETHER SIGNATURES SS x 2 signatures both together SILVER SIGNATURE BY STAN LEE the Marvel story take unique piece Marvel studios history Stan Lee cgc 9.8 Avengers 1 Ultra rare masterpiece unique for collectors in MINT, UNTOCHED CONDITION ONLY PICTURES HYPER RARE.
The Avengers Versus The Brand-New Zodiac - One Of The Greatest Avengers Villains Of All Time Gets Reinvented For The Modern Age Just In Time For The Movie Event! Ultra rare ultra collector Marvel item mint and unique.
Created by writer-editor Stan Lee and artist/co-plotter Jack Kirby, pen artist Mark Bagley. TAKE CHANCE FIRST PRINT CGC 9.8 SS.
STAN LEE AND COVER ART ARTIST MARK BAGLEY GET ONE PIECE OF THE HISTORY OF MARVEL ULTRA RARE AND EXCLUSIVE, RAREST OPPORTUNITY ULTRA COLLECTOR PIECE OF MARVEL UNIVERSE WITH 2 SIGNATURES ARTIST AND STAN LEE IN SILVER COLOR ULTRA RARE, TAKE ONE PIECE OF MARVEL'S HISTORY. NEW, MINT, PERFECT, UNTOUCH ONLY THESE PICTURES AND VIDEO GALLERY MARVEL UNIVERSE FROM CGC (YEAR 2012) NO NEED MORE COMMENTS, ULTRA RARE ULTRA FANTASTIC COLLECTOR' S PIECE THE HISTORY OF MARVEL UNIVERSE, ULTRA EXCLUSIVE ITEM. 10 % of the sale of this comic book goes to a charity, account or wherever you want to help people or victims of the war in Ukraine.

---