X-men #1 8.0 Cgc Off-white Pages 1963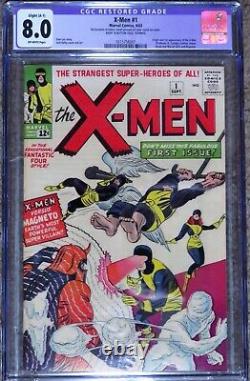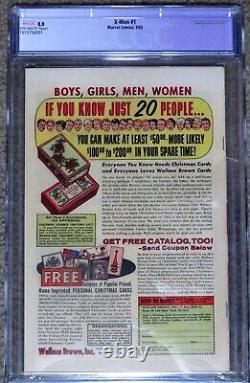 X-MEN #1 8.0 CGC OFF-WHITE PAGES 1963. Up for sale for X-men fans is the "Holy Grail" X-MEN #1 comic issued in March of 1963. This is the origin and first appearance of the X-men (Professor X, Cyclops Iceman, Angel, Beast, and Marvel Girl) and of course Magneto. The comic has had a minimal amount of restoration; color touch on the cover and the right and bottom edged have been trimmed. If you look at the CGC census there are less than 207 total with a Univeral grade above 8.0 CGC and less than 75 have been restored above a grade of 8.0 CGC.
This comic received a grade of 8.0 CGC serial number 1615756001. See pic for further details. Terms & Conditions of Sale. Appropriate feedback should be left as soon as your item is received, and I will do the same.

---